Marys River Grange was part of the Philomath Frolic Parade today and had a great time representing our Grange with eight members, Cody the Havanese and a 1960 Studebaker Scout pickup decked out with Grange and US flags as well as a fiftyish year old replica of the Grange Hall at that time.
It was a beautiful day to walk, the cheers for the Grange were great to hear, and Cody was the star of the show.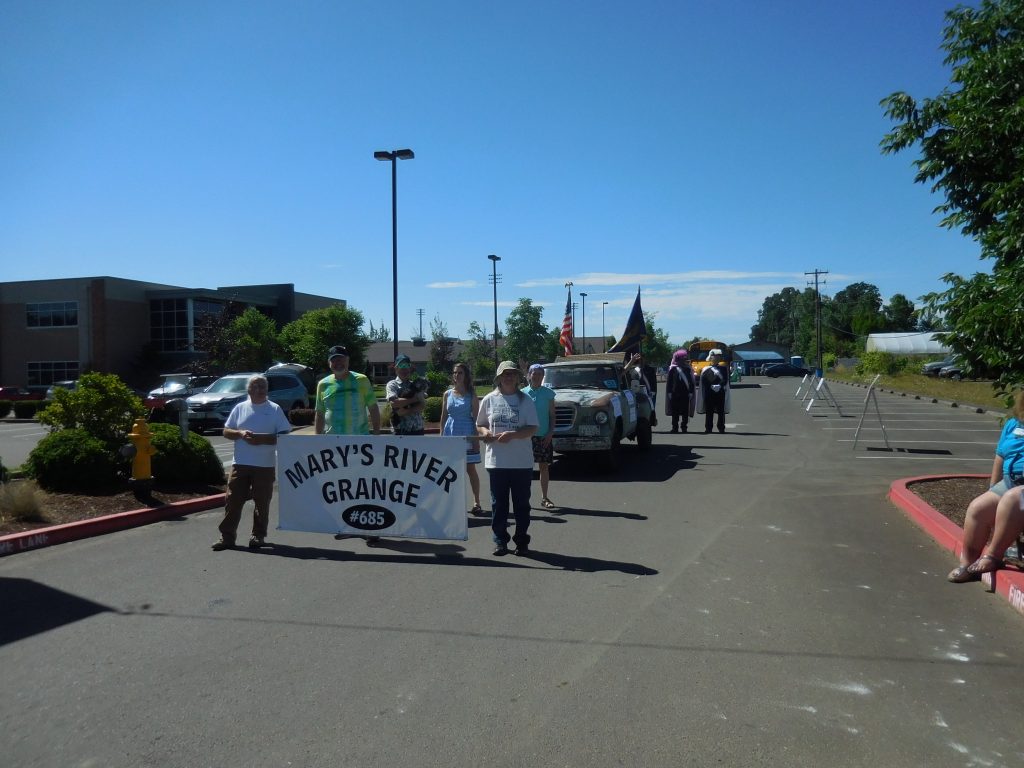 Heading out from the staging area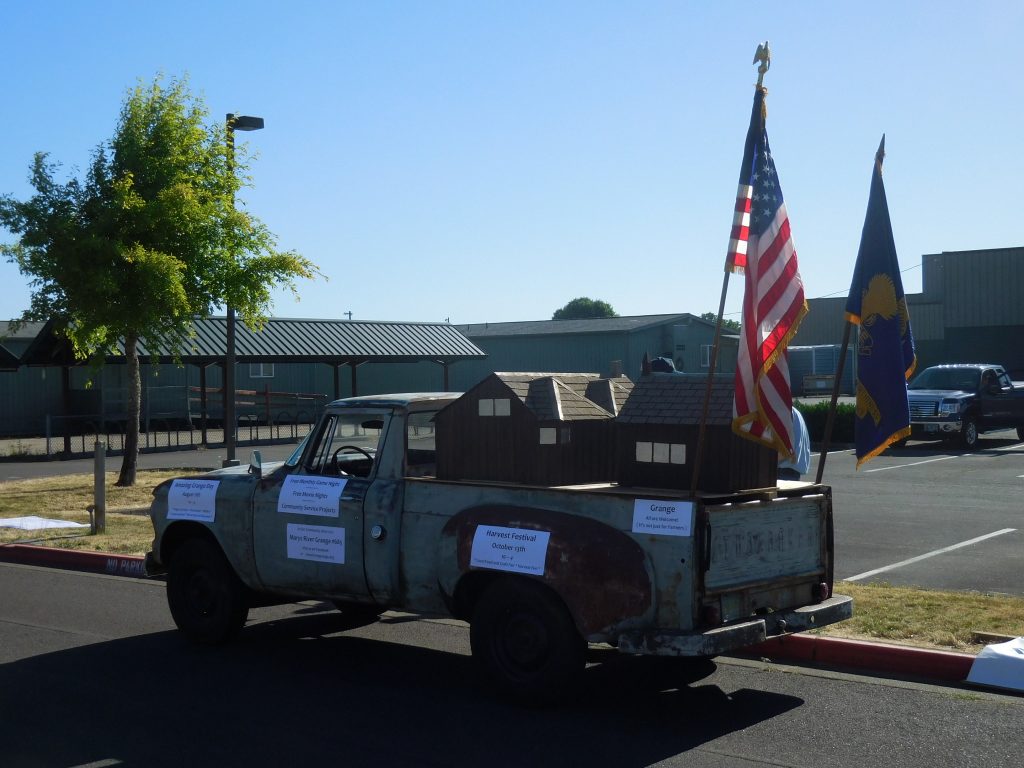 All American made.  There were a lot of Fords, a few Dodges and a Chevy or two. But only one Studebaker in the parade.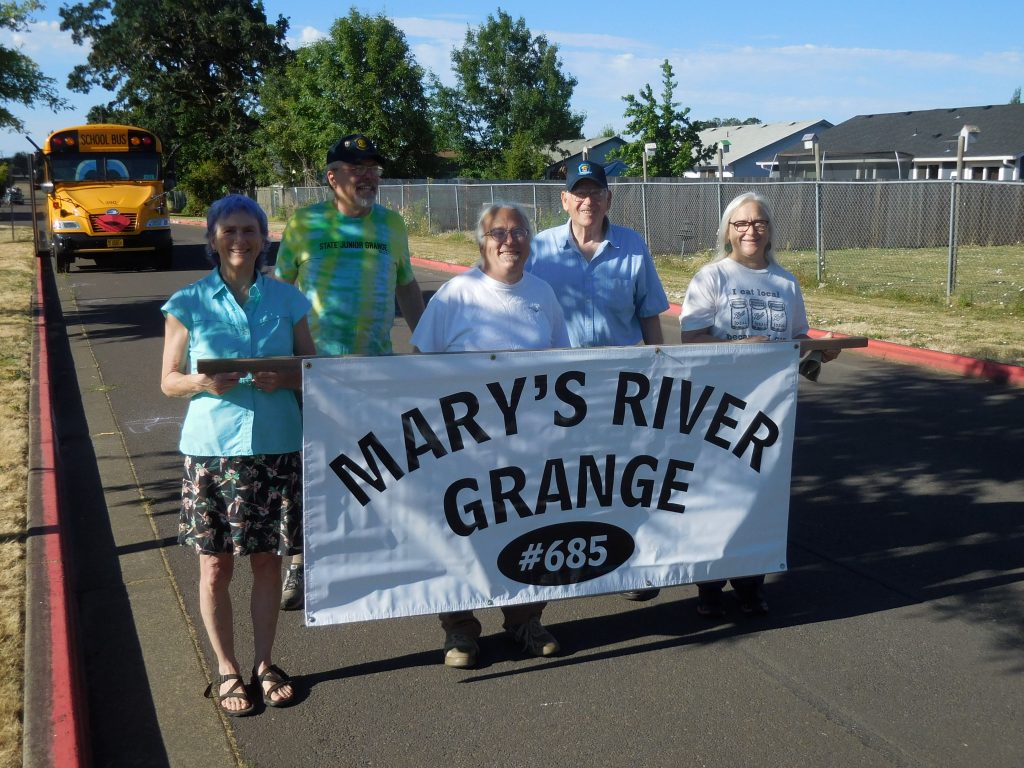 Reppin' the Grange  The school bus behind us as decorated as a Bee, and even better, the very nice driver gave us and the Mariachi band who marched in front of us, a ride back to the staging area afterwards.